Here in Madrid, you can stay out partying until the wee hours of the morning and finish just in time for a nice breakfast with churros and chocolate ANY NIGHT OF THE WEEK. If we´re sure about one thing, it´s that Madrid nightlife is so varied that you´re always bound to find something that suits your taste!
Whether it´s sophisticated, extravagant, or international . . . we have a huge selection of the best nightclubs in Madrid, but you must go and experience them for yourselves! No night is ever like the other!
Tips: Dress according to the local aesthetic (in some places, you aren´t allowed to enter with shorts or T-shirts), always watch your volume on the street, and respect the sleep of the neighbors, if the drinks are exceptionally cheap . . . be suspicious! But, most importantly, talk to people, make new friends, and have a phenomenal time!
BEST NIGHTCLUBS IN MADRID 2023
MEDIAS PURI
Plaza de Tirso de Molina, 1 <Metro Tirso de Molina>
Word about this speakeasy concept has quickly spread around the city with people coming in masses to try and nab a seat here on the weekends. As soon as you step inside and walk down the stairs, you'll feel the magic. The club is decorated as if you were entering a vintage haberdashery store, and you can even talk to the hostess, Puri, and witness one of her spectacularly bizarre shows. With three rooms each with three different environments, you can move freely between different music genres. It is, without a doubt, one of the best dance clubs in Madrid and a guaranteed fun time!
Credit: Facebook Medias Puri
TEATRO KAPITAL
Calle de Atocha, 125 <Metro Estación del Arte>
Teatro Kapital is the most emblematic and biggest spot for Madrid nightlife and one of the best clubs in Madrid and Europe! I mean, there aren´t that many clubs that have 7 floors! Thanks to its huge layout, each floor creates a different environment with its own musical genre. There´s something for everyone! With its excellent aesthetics and beautiful crowds, it's a must for a Madrilenian night. It´s because of this that we wouldn´t even consider missing this one in our hostel pub crawl!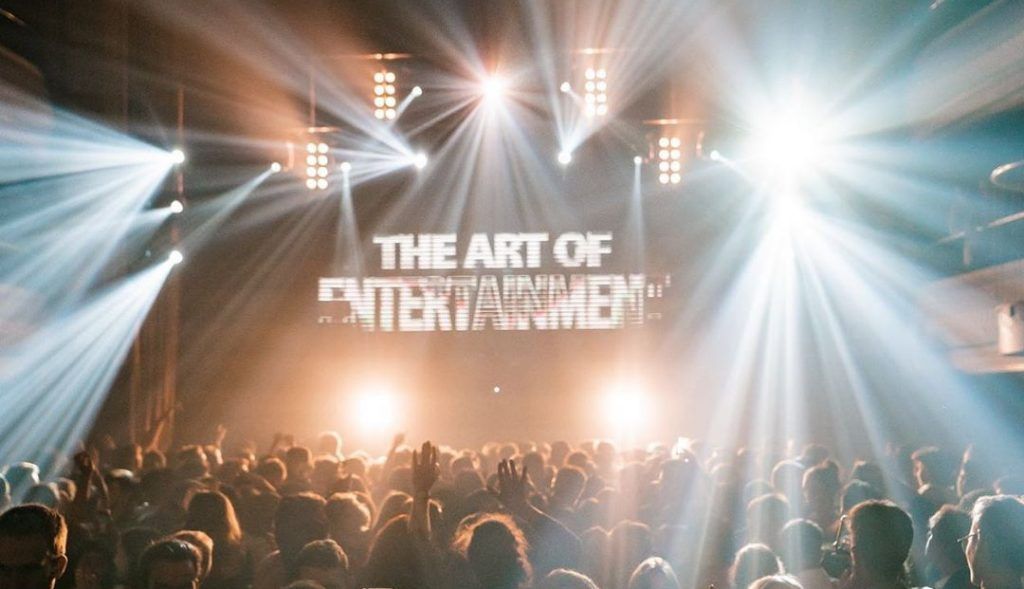 Credit: Instagram @teatrokapitaloficial
SHOKO
Calle de Toledo, 86 <Metro La Latina>
Sundays in Madrid are for get-togethers in La Latina. This is an excellent day to fill up on cañas and tapas until your stomach says no more! Still, some people last longer than others, and they are the ones who end up in Shoko´s Swag City party dancing to hip hop, reggaeton, and R&B rhythms. But that's not all! If you go on Wednesdays, you'll enjoy Latin hits. If you like to get funky, go on Thursdays. And if you prefer electronic, visit on Fridays!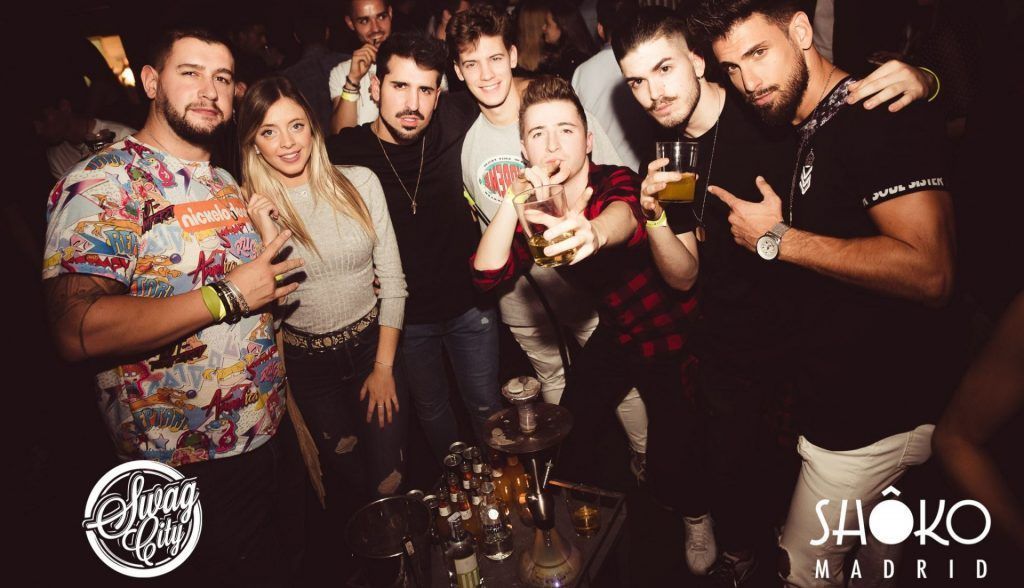 Credit: Facebook Shôko Madrid
TEATRO BARCELÓ
Calle Barceló, 11 <Metro Tribunal>
One of the larger nightclubs in Madrid, Barceló has 3 floors with different music styles for you to choose what you most like. They frequently have themed parties and have been open for many years. But, they´re always trying to reinvent themselves to win the crown for the best nightlife location in the Spanish capital. The crowds who frequent this place are often between ages 20 and 40. Tips to guarantee entry: dress well, arrive early (or have patience for lines), and have money for drinks. Oh, Madrid prices!!!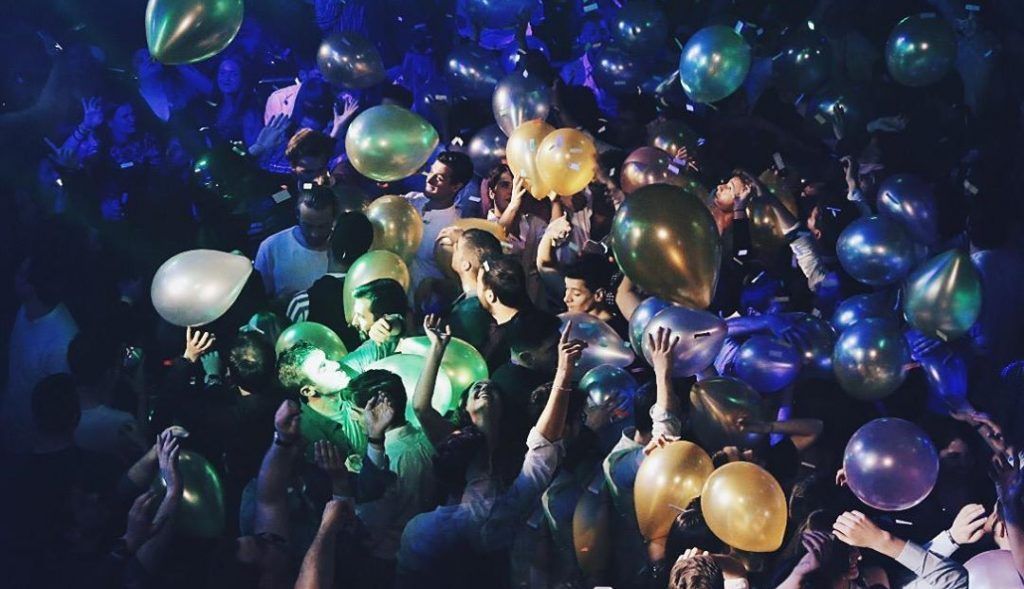 Credit: Instagram @ teatrobarcelo
THUNDERCAT CLUB
Calle de Campoamor, 11 <Metro Alonso Martínez>
A rock theme club for partygoers who want to enjoy live music before continuing the night with a party. There are usually two sessions (approx. 21:30 and 00:30) and many have free admission. After bobbing your head along for the sessions, you can dance to the most classic and famous beats of Rock & Roll all night long. Open until 6.00 in the morning, it´s a great plan for Thursdays, Fridays, and Saturdays!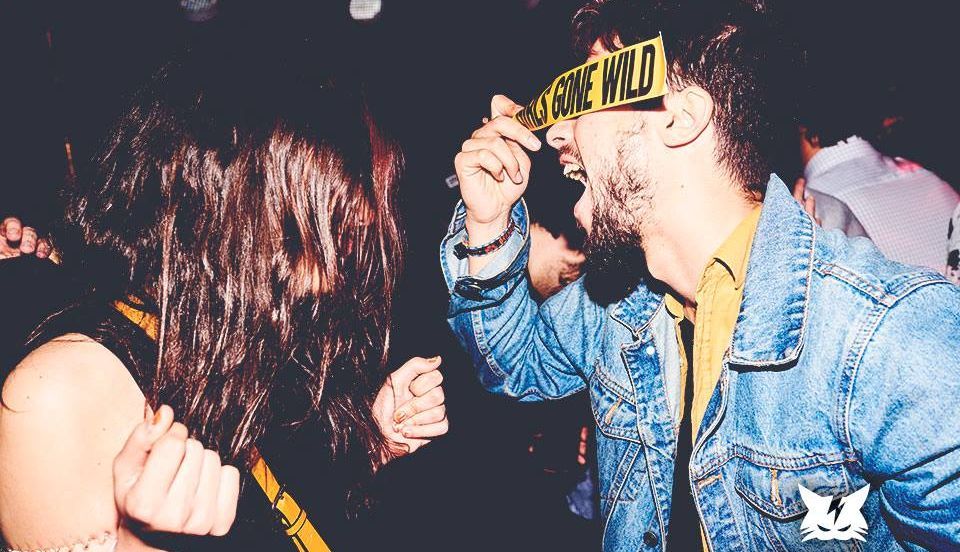 Credit: thundercatclub.com
INDEPENDANCE CLUB
Calle de Atocha, 127
Indie music, rock and pop, techno, and DJ sessions in a large, well-decorated space with great sound and a capacity for 750 people from all ages! Oh, and sometimes they have extremely fun parties with 80s, 90s, and 2000s themes! You won´t stop dancing to the classics from each decade! They describe themselves as an "alternative club where nothing ever happens the same," which is probably why so many people want to come back and enjoy their unique music scene!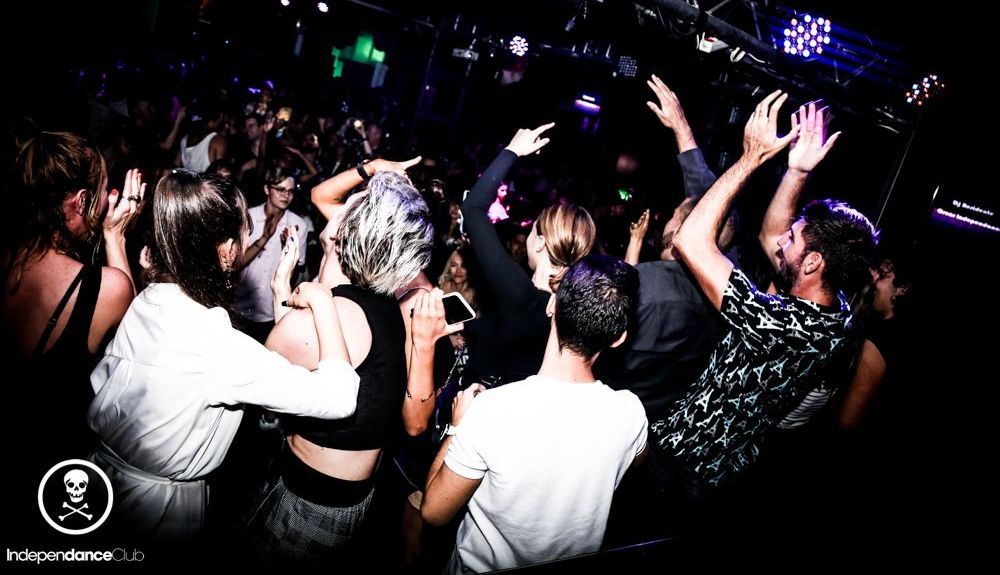 Credit: Facebook Independance Club
COMMO
Calle de Espoz y Mina, 22 <Metro Sol>
A two-story bar, with a menu of over 600 shots and dance music from 9:00 pm. to 3:00 am. The atmosphere is multicultural, which is perfect for an improvised language exchange! Like most bars in the Sol area, it´s very popular among travelers around the world. But it´s also for locals who want to go out for a drink on a Sunday and meet new people in a bar! Try their cocktails or play beer pong, which they organize 4 times a week.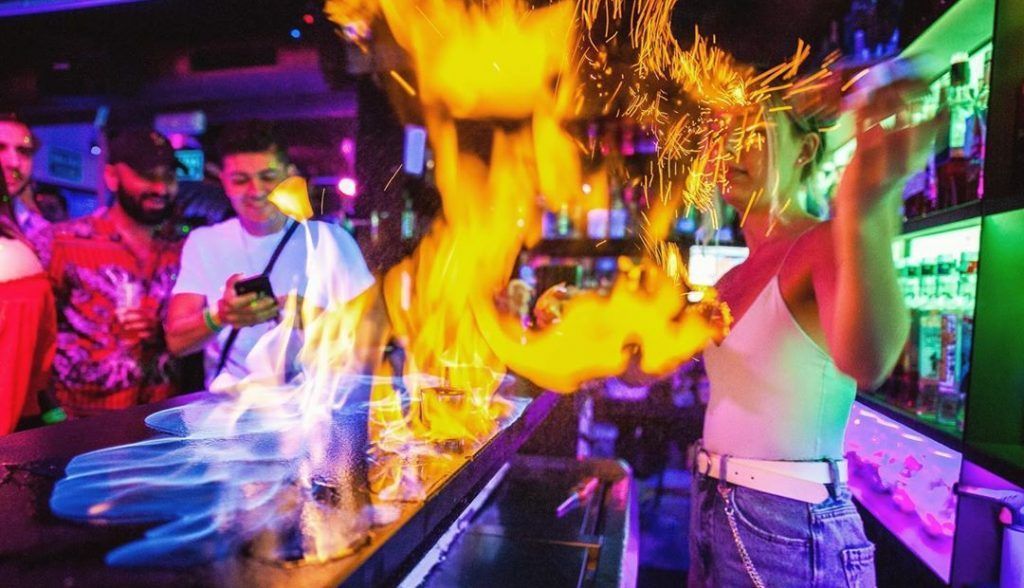 Credit: @espitchupitosmadrid
DISCOTECA AZÚCAR
Calle de Atocha, 107 <Metro Estación del Arte>
One of the best nightclubs in Madrid for dancing Latin music (salsa, merengue, bachata). But, even if you have 2 left feet, don´t miss out! There are classes at 22h and 23.30h. The entry price at this time is only 8€ and includes a drink! But, if you prefer to start partying fashionably late, don´t worry, there are still other offers and guest lists. Open from Thursday to Saturday until 6am.
Credit: Facebook Discoteca Azúcar-Atocha
UÑAS CHUNG LEE
Hilarión Eslava, 38 <Metro Moncloa>
It´s only expected that the sister nightclub to Medias Puri would have an extravagant atmosphere. The choreography numbers of its spectacles and the decoration of the whole place will take you on a trip to Asia. The music will undoubtedly invite you to dance. Oh, and the name is not just a coincidence. If you don´t have time to do your nails before heading out for the night, don´t worry, they have a nail spa in the nightclub for you to get them done on site!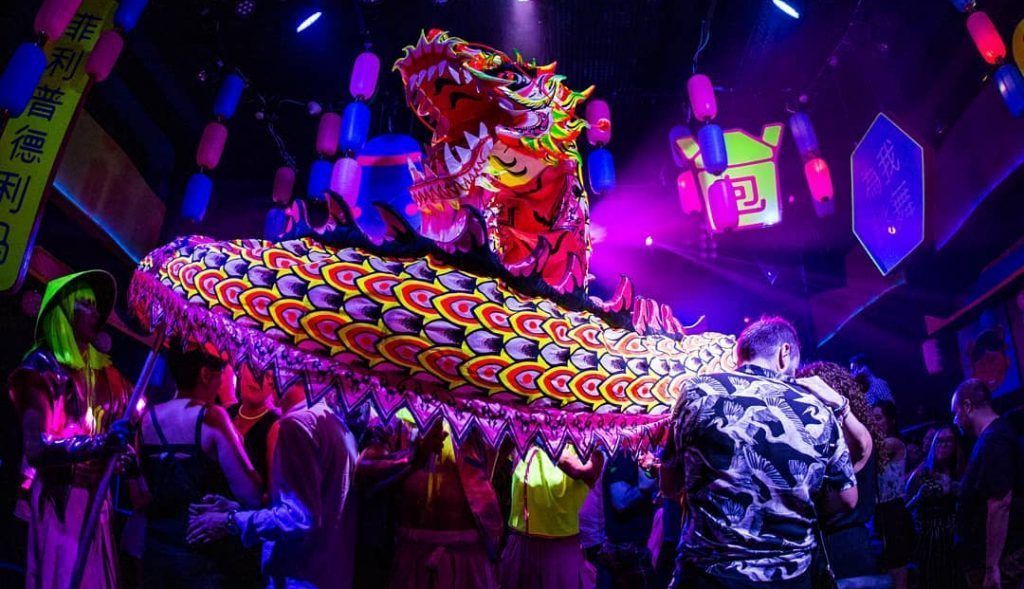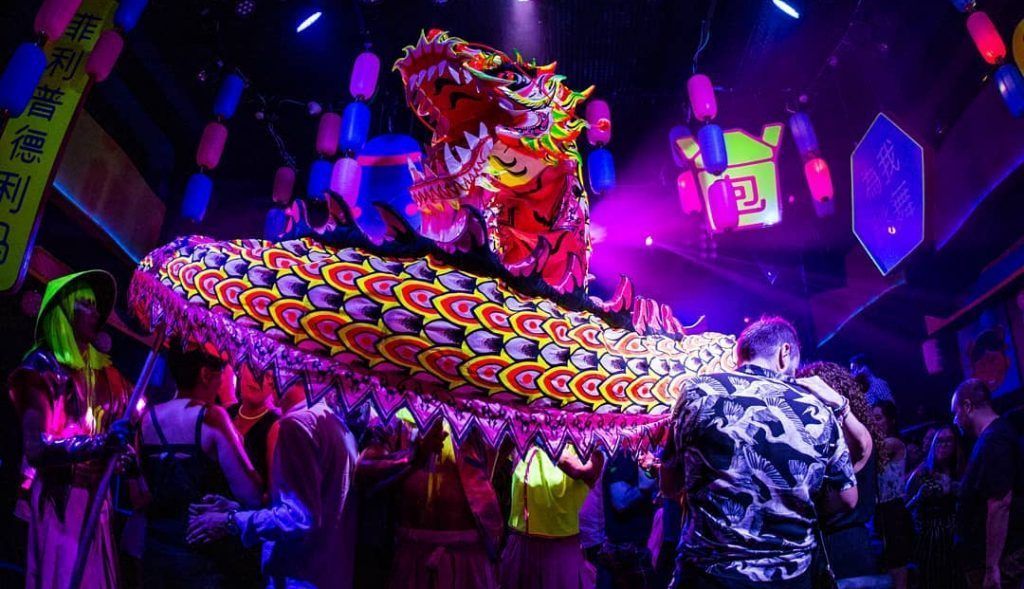 Credit: Instagram @unaschunglee
SAMSARA
Calle de la Cruz, 7 <Metro Sol>
A single-floor club with a big dance floor to enjoy some contemporary hits and electronic sounds. Twenty-something and thirty-something locals mingle with travelers on Thursday, Friday and Saturday. To enjoy Madrid nightlife with good prices and good vibes.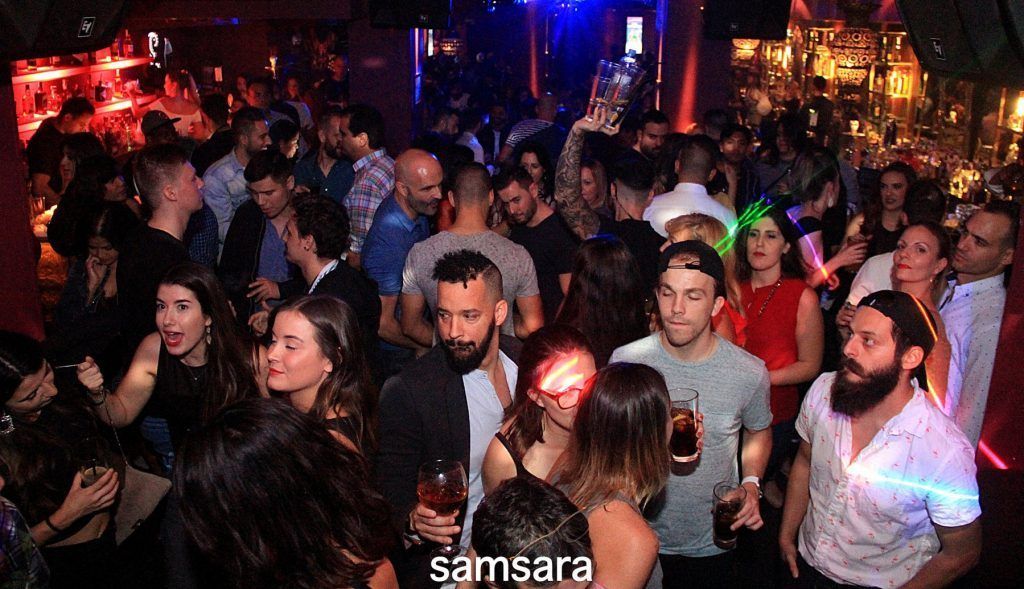 Credit: Samsara Madrid Facebook
GUNILLA CLUB
Paseo de Recoletos, 16 <Metro Colón>
A nightclub with an informal atmosphere, but kind of posh. You'll pay between 15 and 20 euros to get in -with a drink included – but better dress well if you want the doorkeeper to let you in! It has two floors and a large bar. There are private booths, and you can order flavored hookahs. The mainstream pop music will make you dance, but you might find the dance floor a bit small. You know, trendy clubs rock! You'll have a great time anyway, but we advise you to go before 1.30 am.
Credit: @gunilla_club
BLING BLING
Calle de Génova, 28 <Metro Colón>
Bling bling is a nightclub for the younger crowds that is more selective and glamorous. You´ll dance along to house, disco, and techno in an elegant and sophisticated environment. It´s open from Tuesday to Saturday, and well-known for its "La Casa" party, a session with Funky, R&B, and reggaeton. The name is also a hint to one of our favorite Netflix series, which is why its motto is "Go big or go home".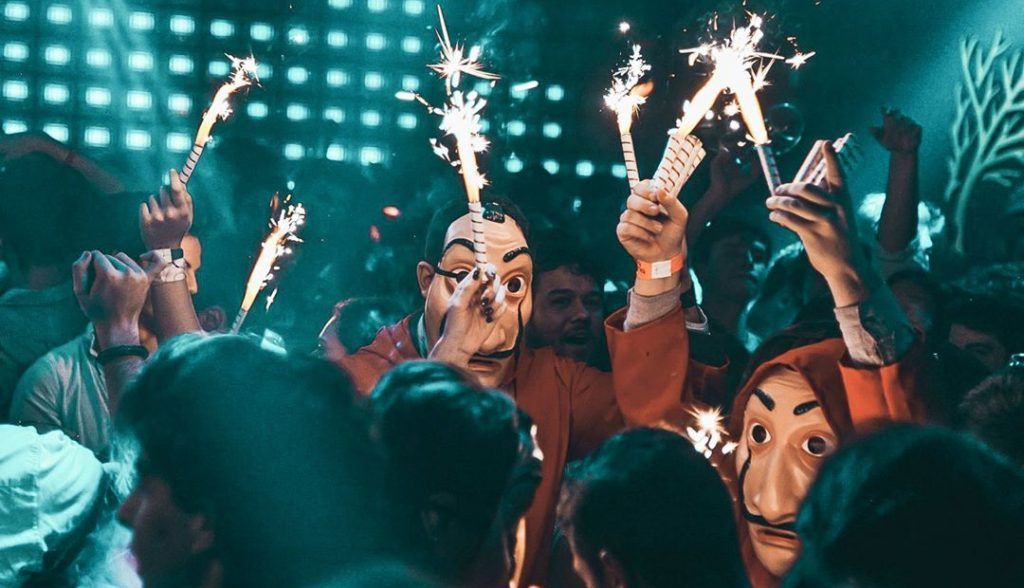 Credit @blingblingmdr
OPIUM
Calle de José Abascal, 56 <Metro Gregorio Marañón>
We finish with one of the most exclusive nightclubs in Madrid with an atmosphere so national as international: Opium. It´s also a restaurant opened every day! They program for a great variety: Mondays have "Mabo" with the best Latin music, Thursdays have "Ballroom" with current music with a 90s touch, "Just Opium" on Saturdays is for modern pop, and "Shake it" on Sundays is for Latin Hip-Hop, Afro, and Trap. Either way, Opium is sure to bring you many unforgettable nights!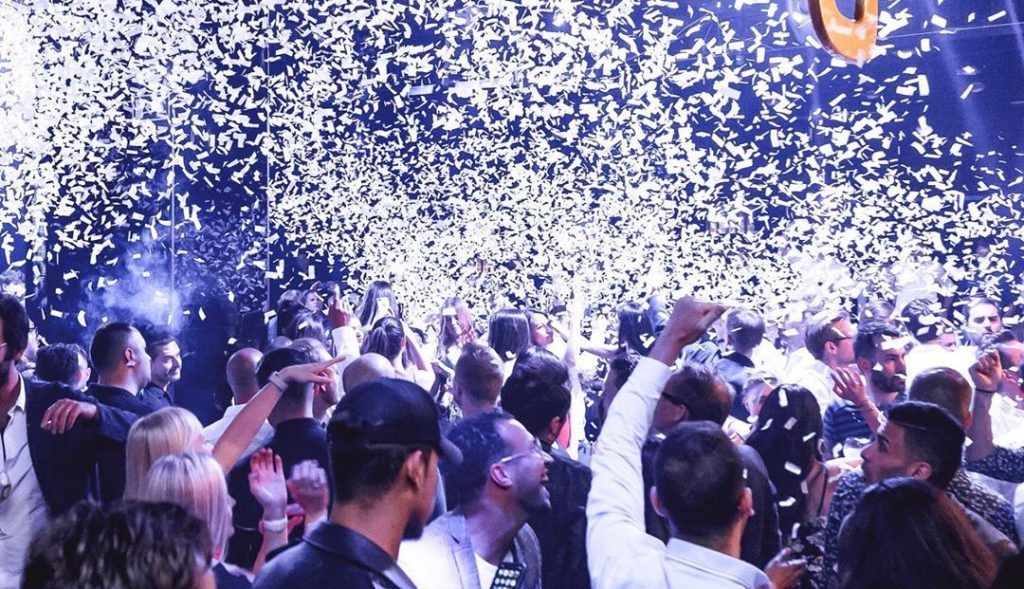 Credit: @OPIUMMadrid
Do you like our post about best nightclubs in Madrid? Looking for a LGBT+ club scene in Madrid? Check out our post for the best gay-friendly clubs.